Zanzibar Slave Tour
HIGHLIGHTS
The slave trade history
Visit Central Market
Visit Dr. David Livingstone's House
Visit Mangapwani Ruins & Caves
OVERVIEW
Zanzibar Slave Chambers that built around 1880 from the cave and connected to the seaside 2kms away,the area is surrounded by varieties of indigenous trees such as Breadfruit,Rambo tans and scent shrubs. It was an important transit point for the captured slaves to be sold to the outside world at the time of the abolishment of slavery in 1873 especial in the middle East. Between 1880-1905,the Slave chamber was being used as a place of concealment of the human cargo pending their disposal. A utilized as the hideout by the Arabs for their human cargo ready for shipment.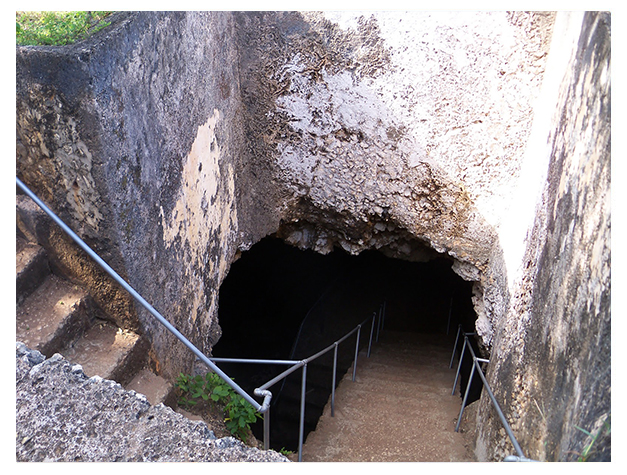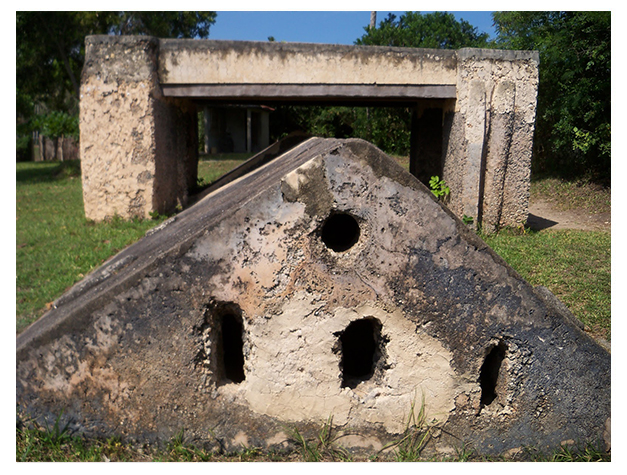 The four hour guided tour begins and ends at your Resort. Mangapwani ("Arab Shore") lies in a district where many Arabs used to live before the blood revolution which was carried by majority of people in Zanzibar in 1964. In the village there is a Ruin of large government "Bungalow" which was built by the Arabs who originally owned Prison Island. Newly opened Serena Restaurant is nearby the Slave Caves. Swimming, Sun bathing may be done if interest.


ITINERARY
Visit Central Market
The tour starts from Kelele Square, walk along the alleys of Stone Town to the house of former trader Tippu Tip. Then proceed to biggest market at Mkunazini (Stone Town) where slaves were cruelty whipped before being auctioned.
Visit Dr. David Livingstone's House
Visit the house of the good slaves friend Dr. David Livingstone who campaigned for the abolition of slavery which marked its end in 1873.
Visit Mangapwani Ruins & Caves
Visit Maruhubi Ruins where 99 necked enslaved women were entertaining the Arab Sultan of Zanzibar (1870-1888) in the luxurious palace. The last stop is at Mangapwani chamber where slaves were kept waiting for monsoon winded boats to fetch them and to be exiled.
INCLUDE:
Caves entrance fee
1L bottle of mineral water
Pick up and drop off from your Hotel
Transport waiting charge
Experienced Professional Tour guide
All taxes, fuel surcharges and service fees included
EXCLUDE:
Medical insurance
Flights
Visa
Expenses of a personal nature