Stone Town City Tour
HIGHLIGHTS
Ancient Arab colonial history
Visit the Anglican Church
Visit the, House of Wonder, Sultan Palace Museum & the Central Market
Explore the local streets on a walking tour of the city
Walking on narrows streets of Stone Town, Small shops, souvenirs, food, and famous, beautifully curved doors of Stone Town.
OVERVIEW
It may not have a particularly romantic name, but Stone Town is the old city and cultural heart of Zanzibar, little changed in the last 200 years.It is a place of winding alleys, bustling bazaars, mosques and grand Arab houses whose original owners vied with each other over the extravagance of their dwellings.This one-upmanship is particularly reflected in the brass-studded, carved, wooden doors – there are more than 500 different examples of this handiwork. You can spend many idle hours and days just wandering through the fascinating labyrinth of narrow streets and alleyways.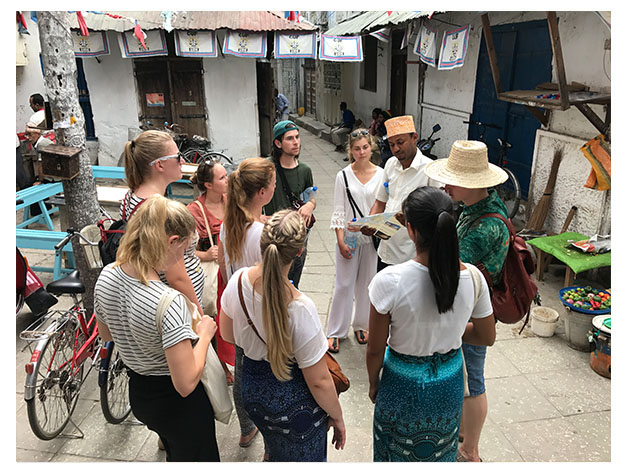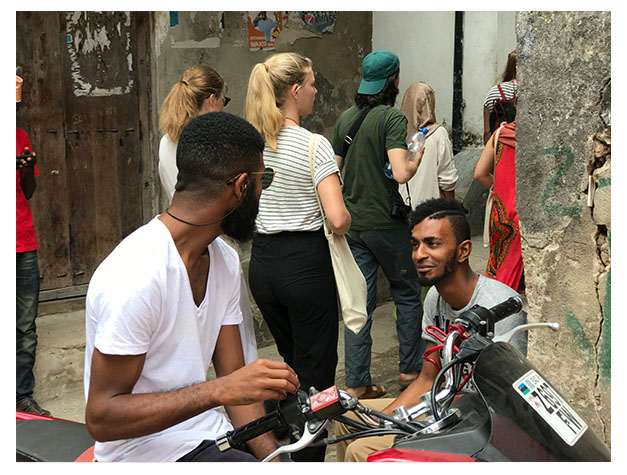 This is a walking tour that takes you through fabled Stone Town, where history appears to stand still. With visits to the House of Wonders,the former slave market for East African Slave trade, and the Arab Fort amongst others, it is a fascinating look at the essence of Zanzibar.The architectural style of Stone town buildings is a unique mixture of various influences and culture. You will see Zanzibar's bustling market, winding alleyways, ornately carved and studded doors, two cathedrals and countless mosques! Stone Town has some excellent gifts shops with plenty of souvenirs and handicrafts to choose from. A guided walk through this colorful and alternating city with tour knowledgeable tour guides, who knows not only funny of Stone town, but also cruel stories to tell about life of the old times in Stone town. Stone town tour is a walking tour and takes almost 3 hrs of walking in the narrow streets. The half day trip includes the guide and all entrance fees.
ITINERARY
Visit the Anglican Church
Visit the Anglican Church of Christ built by Bishop Steers in 1874 and get a chance to walk through the streets of Stone Town and get to buy tropical fruits and spices, while hearing different dialects being spoken by the people of the town at the market.
Visit the Sultan Palace Museum, House of Wonders & the Central Market
Part of a palace complex was the main official residence within the Zanzibar Stone Town. Sultan Said and some of his descendants lie buried in this palace graveyard.
Visit the Peace Memorial Museum
Designed by the same architect who designed the High Court (also located in town), J. H. Sinclair, the National Museum is home to many of memorabilia including, most notably, Livingstone's medical chest.
INCLUDE:
Pick up and drop off from your Hotel
Entrances fees
1L bottle of mineral water
Transport waiting charge
Experienced Professional Tour guide
All taxes, fuel surcharges and service fees included
EXCLUDE:
Medical insurance
Flights
Visa
Expenses of a personal nature